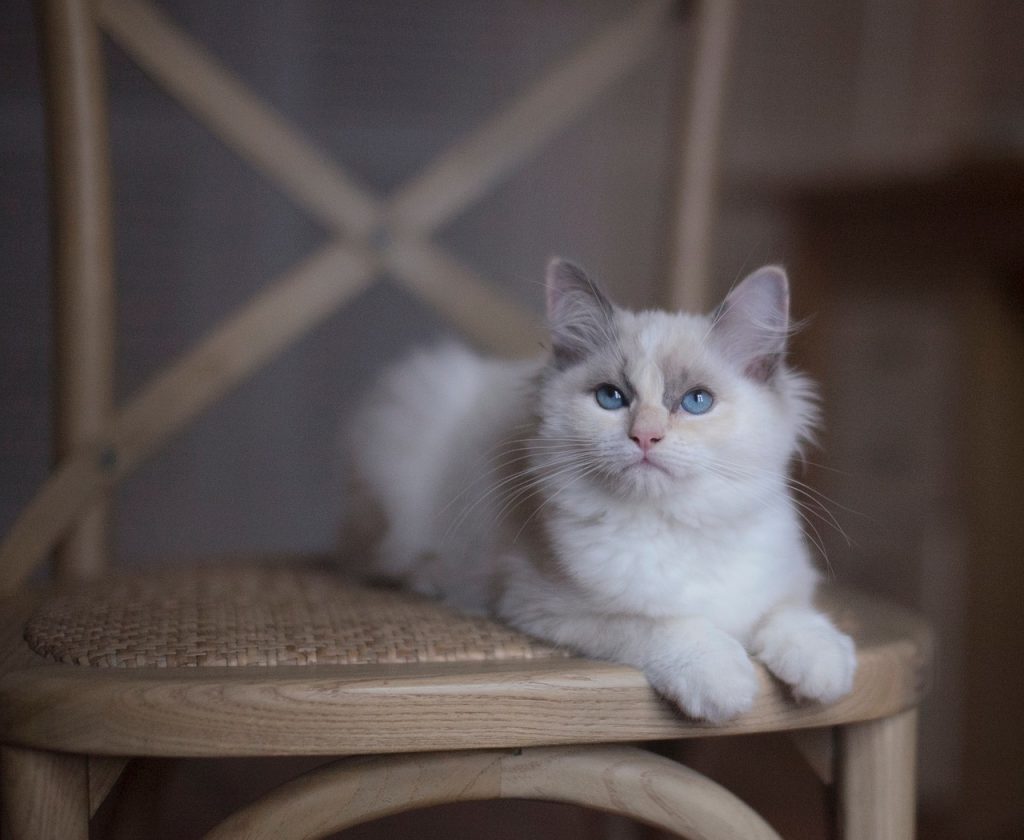 Hiring a professional pet sitter is a simple and effective solution for all your pet-care needs, whether you're planning an upcoming vacation and need someone reliable to care for your four-legged friend while you are away for a week, or you're searching for someone who can come by your house and walk your dog every day when you're stuck in the office. While it may be tempting to ask a trusted friend, neighbor or co-worker to care for your furry family member, there are an assortment of benefits that come with hiring a professional pet sitter that you simply won't find anywhere else. From having experience administering medications to knowing exactly how to respond if an emergency situation occurs, the Raleigh pet sitters at Ark Angels Pet Care will ensure your dog or cat receives top-notch care and plenty of attention during your absence.
Have Pet Care Instructions and Contact Information Ready to Go
Once you've made the decision to enlist the assistance of a professional pet sitter, it's time to schedule an in-home consultation with the person who will be providing tons of TLC and bonding with your pet in the very near future. The first official step in the pet-sitting process is to have your new caregiver come to your house, where he or she will meet your pet and fill out a comprehensive pet care instruction guide and contract. This contract will provide your professional pet sitter with all of the information needed to properly care for your pet. You'll be asked to provide a plethora of important information ranging from contact information for your vet and the location of your pet's food to the names and amounts of any medications your pet requires and ways to get in touch with your emergency contacts.
The in-person consultation—which typically takes an hour to complete—ensures you are completely comfortable with the Raleigh pet sitter who will be coming into your home and caring for your dog or cat while you're traveling for work, away on vacation or busy at the office. The better prepared you are to provide all of this information for the initial consultation in advance, the more easily your sitter will be able to obtain everything needed to fill out the pet care instructions and contract—and the more time you'll ultimately have to ask important questions, voice any concerns, and give your dog or cat some extra time to start bonding with your professional pet sitter.
Compile a List of Questions to Ask Your Professional Pet Sitter
When you hire a professional pet sitter, you can expect to be asked a wide array of questions during the initial consultation visit. As imperative as it is to be prepared to answer all of the sitter's inquiries about your pet and your home when you first meet, it's equally important to prepare your own list of questions to ask. When you hire Raleigh pet sitters through Ark Angels Pet Care, you can rest assured that your pet-care provider has undergone a background check and been thoroughly screened for your protection.
But in order to ensure you feel 100 percent confident that your furry friend is in the best possible hands while you're away — so you can relax and enjoy your trip or focus on your workday without the worry of what's happening with your dog or cat at home—compile a list of all the things you want to know about your professional pet sitter and the at-home pet-sitting process before your sitter shows up on your doorstep. The initial meet-and-greet between your pet and your sitter can be quite exciting for particularly playful and rambunctious animals that love to interact with visitors, so plan your questions in advance, rather than risking the chance that you'll forget to ask something important when you're put on the spot.
Have Supplies Prepared for Your Sitter's First Visit
You've done your research, hired a professional pet sitter from Ark Angels Pet Care, completed the initial consultation, and are ready to pack your bags and head out on your highly anticipated vacation for a week of rest and relaxation. But before you kiss your furry four-legged family members goodbye and head to the airport, make sure you have set up your sitter for success by having all of the supplies they need to care for your pets as soon as they arrive for the very first official visit.
During your meet-and-greet consultation, you'll take your Raleigh pet sitter around your home, pointing out where you keep your pet's food, medications, treats, leash and litter, as well as important household supplies such as carpet shampoo, paper towels and trash bags. Because your pet care provider has written down this information on the care sheet filled out a few days or weeks prior to the start of your trip, they will expect to find these supplies in the same spots during their first visit.
To avoid your sitter being unable to find a needed item while caring for your pet, be sure to keep all of these supplies at the location you indicated they would be in during your consultation. In addition to ensuring all of your supplies are readily available for your professional pet sitter, it's also imperative to have enough of each item—especially food, cat litter and medications—to last the entire duration of your trip, plus an extra day or two in case your return trip gets delayed.
Hiring a professional pet sitter—such as the experienced Raleigh pet sitters with Ark Angels who provide an exceptional level of care for dogs, cats and a variety of other animals—and being fully prepared for their first visit will give you the peace of mind you need when trusting someone to provide an abundance of love, care and attention to the furry members of your family when you are away. 
Contact Ark Angels Pet Care today at 919-782-5421!