Ensure Your Pets Have the Best Care in West Raleigh with the Friendly, Animal-loving Team at Ark Angels Pet Care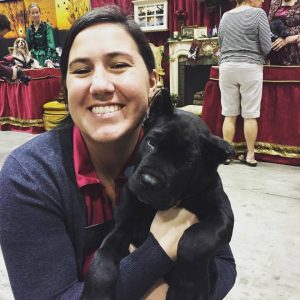 There are times in life that while we would love to bring our pets with us on vacation, it is just not possible. Not to mention most employers don't appreciate you bringing your furry friend along with you to work. It is in those scenarios that it becomes necessary to have a dependable, trustworthy pet sitter who will love your pet as much as you do. You don't want just anyone, and asking family to do it can sometimes lead to hurt feelings or doing things out of obligation and not because they truly care about your pet's well-being. 
The Ark Angels Pet Care providers of West Raleigh, NC have been involved with pet sitting for over a decade. We have high standards for our pet sitting team members and understand how much your pets mean to you. We will make sure that you are pleased and that your pet is happy and healthy.  Our pet sitters spend time with your pets prior to your departure so they can establish a relationship with them, and they will listen closely to what you have to say about your pet's needs and personality so you can leave your pet without any concerns or anxiety.
West Raleigh, North Carolina – Get Out and Discover the Fun!
Finding peace, adventure and connecting with nature as you explore West Raleigh and its many offerings.
If you live in the West Raleigh area, then you are well aware of the plethora of fun that can be had for both you and your pet. Be it walking through a neighborhood in Cameron Park and catching up with friends, spending time at the NCSU Chocolate Festival, getting in touch with your inner artist at the Contemporary Art and Design Museum or taking your pet along to explore the trails at the William B. Umstead State Park, there is always something new to discover .  Better yet, many of the locations in West Raleigh are pet-friendly, so there is no reason to venture out while leaving your furry family member behind!
The Ark Angels pet sitting team has people who know the West Raleigh area well, and we are able to get your pet to any vet appointments or other locations they need to be. You can depend on us to protect your pet at all times, and to follow any requests you may have regarding appointments, dietary needs, or just taking your pet out for walks.
What Do You Need to Know about Hiring a Pet Sitting Service in West Raleigh?
An Ark Angels Pet Sitter Means Less Stress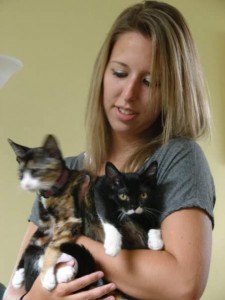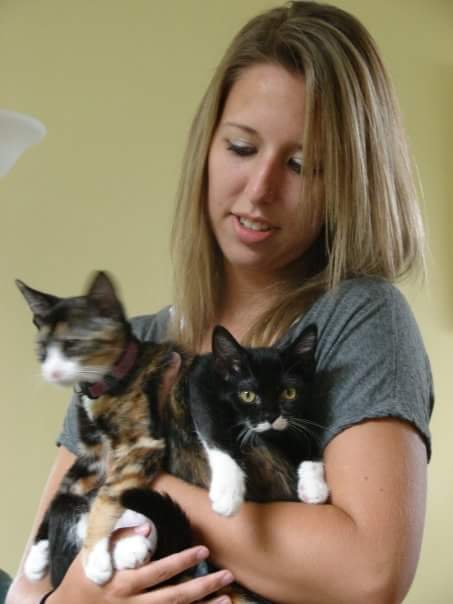 Leaving your pet behind when you travel can be stressful for both you and your pet. After all, many pets have routines, and when they change, it can be stressful. For instance, you may ask a family member to come feed and play with your pet, but their routine might require them to come to your home much later than you do and thus throw of your pet's schedule. When you work with a pet sitting service, they can come at the appointed time. Also, with a pet sitter you do not need to kennel your pet and expose them to the stress as well as germs they can pick up. Better yet, they will have their own toys, bed and a familiar space thus providing an easy transition for your pet.
A Qualified Pet Sitter from Ark Angels Can Administer Medication
Does your pet need a special diet, have prescriptions to be administered, or need insulin or subcutaneous fluids? No problem. Our team has pet sitters who can handle these scenarios. Better yet, they will keep you abreast of any concerns should your pet ever show signs that something is wrong, and can take them to the vet should it be necessary.
Ark Angels Pet Sitters Meet High Standards
The Ark Angels team members may vary in age and background, but that is part of what makes us the perfect choice for your pet sitting needs in West Raleigh. But while our team is diverse, we have several things in common. These commonalities are:
Every team member is devoted to making you and your pets happy.

Each of our team has passed a criminal background check, and is licensed, bonded and insured.

Our team is willing to work holidays.

Each team member went through several interviews as part of the hiring process.
Hiring Ark Angels Pet Care for Your Pet Sitting Needs
As you begin to plan your trip without your pet, it can be a bit overwhelming to think of leaving your them behind. However, when you work with a team like West Raleigh's Ark Angels Pet Care then you can have the peace of mind knowing that your beloved pet will receive the best care around. Because we take time to get to know your pet before you leave, you can see how they react to the pet sitter and provide any tips for making the time away as easy and seamless as possible. Our sitters will love your pet(s) and care for them as though they were their own. 
Set up an appointment today with Ark Angels, and quit stressing over who will take care pet of your pet while you are away. Contact us at (919) 782-5421 today or visit us online.