Ark Angels Pet Care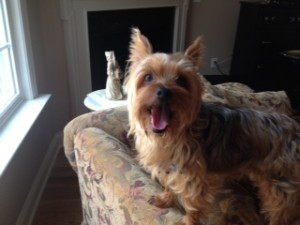 Ark Angels Pet Care is an in-home pet sitting company serving the Raleigh, Cary, Apex, and Garner areas. We specialize in loving and comforting your pets-dogs, cats, birds, and even exotic animals.
In addition to being Licensed, Bonded and Insured, Ark Angels Pet Care is a proud member of the National Association of Professional Pet Sitters (NAPPS), a founding member of the Triangle Area Professional Pet Sitters (TAPPS), and accredited by the Better Business Bureau.
Ark Angels Pet Care is an NAPPS Certified business, and all staff members are certified in Pet First Aid and CPR. Our clients feel completely reassured and have peace of mind each time they use our pet sitting services.
The Ark Angels Pet Care pet sitting staff offer quality pet sitting, daily dog walks, overnight visits as well as pet taxi service to the following Triangle areas:
Raleigh, NC
Cary, NC
Apex, NC
Garner, NC
Ark Angels Pet Care insists on prioritizing a high level of attention to details in order to provide comfort and care to your pets while you're away.
Nadia Bond, Owner
Ark Angels Pet Care is owned and operated by Nadia Bond, a North Carolina native. Bond has more than 4 years of experience as a professional pet sitter and small business owner.
Currently, Bond and her husband Godwyn own multiple pet sitting companies and commercial and residential cleaning company. They work together to provide the best care and experience to each client. We are able to not only meet your pet care needs but can also give you a quote on cleaning your home while you are away. Please ask for more information on our cleaning services. Return home to not only happy wagging tails but also a fresh and clean home. (You can request a quote at www.procleaningsolutionsinc.com).
In her spare time, you can find Bond rooting for her alma mater, The University of North Carolina at Chapel Hill and giving her husband a hard time as he roots for his alma mater, North Carolina State University. Although a house divided, the "bond" over their love and devotion to all things pet related.
Bond and her family reside in the Brier Creek, NC area and can not wait for you and your beloved pet to join our Ark Angels Pet Care family.
Interested in working as a pet sitter in the Raleigh, NC area?
If you are interested in joining the Ark Angels Pet Care pet sitting team and learning from a great mentor, call Ark Angels Pet Care today at 919-782-5421 or contact us directly by sending an email to arkangelspetcare@gmail.com.