Exotic Pet Care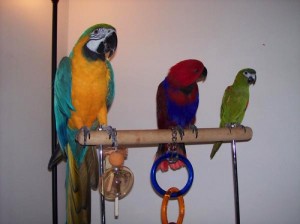 Do you have a bearded dragon, a turtle or maybe a bird?
Many of our staff have owned and cared for birds,reptiles and amphibians! These pets have special needs and require a keen eye to detect issues or problems so that they can be attended to quickly.
Full Service Care for Your Exotic Pets
Ark Angels is one of the few providers of exotic pet care in Raleigh, NC.  Our clients who have parrots, rabbits , hermit crabs and more have been very pleased with the care their pets receive.
Benefits of Hiring Exotic Pet Sitters
Some of the benefits of hiring our exotic pet sitters include:
Familiarity with caring for your particular exotic pet
Ensuring that your pet is fed, according to your instructions
Performing basic security measures, such as making sure your paper/mail is brought in as well as rotating lights on/off to ensure your home has a lived-in look
Bonded/Insured pet sitters
Professional experience dealing with exotic pets
And more!
At Ark Angels Pet Care, we provide quality, caring pet sitting services for your pet(s). Read through some of our client testimonials, or schedule a service today. For more information about exotic pet care in Raleigh, NC, you can also call Ark Angels Pet Care directly at: 919-782-5421.