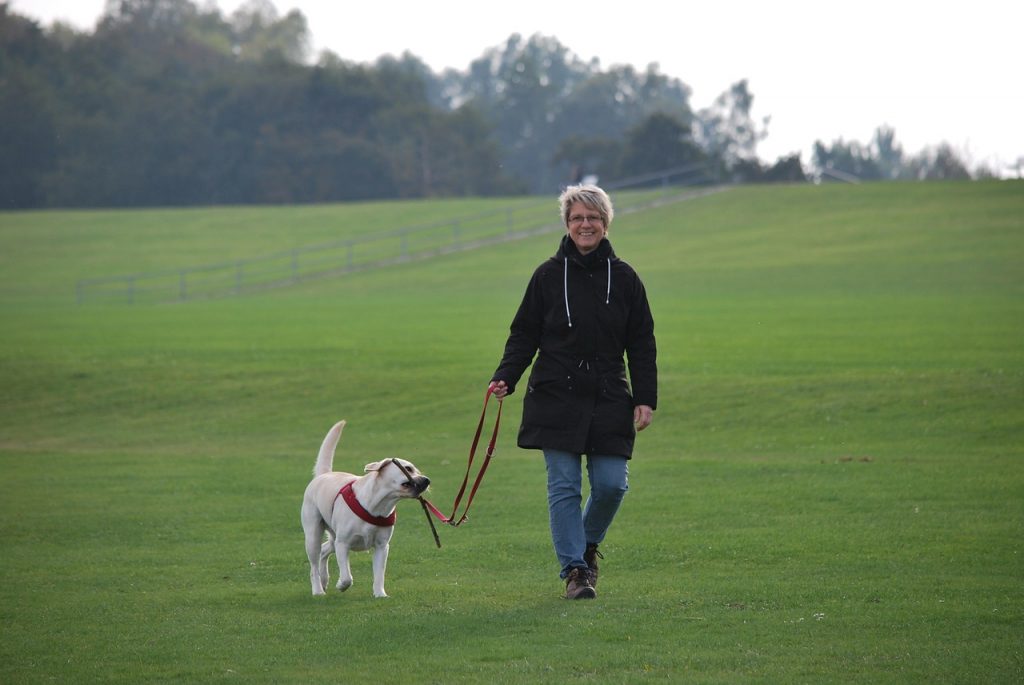 If you're a working professional living in Raleigh, N.C., chances are you have a considerable commute to the office and are away from home—and your pet—for at least eight to 10 hours each day. And for pet parents who find themselves working a job that requires frequent travel, Fido or Fluffy is left home alone for even longer periods of time, which can result in the development of behavioral issues ranging from excessive barking and destructive chewing to separation anxiety and aggression.
To help alleviate the toll your absence can take on your pet, consider enlisting the assistance of a pet sitting business whose services can offer a wide array of benefits for working professionals. Whether you spend long hours at the office and just need someone to stop in during the day to take your dog for walk, or you have a business trip coming up and you'd rather keep your furry friend in familiar surroundings than leave him or her in a boarding facility, hiring one of our professional Raleigh pet sitters is the perfect way to ensure your pet receives plenty of love, care and attention until you return.
Professional pet sitters develop bonds with your pet
If you're searching for someone to help take care of your pets, you might be tempted to simply ask a friend or neighbor to swing by a couple times a day to walk your dog or feed your cat. While at first glance this may seem like the easiest route to take, it's likely not the best option for your beloved pet. When you hire an at-home pet sitting service, you're not just hiring someone to pop in and pour kibble into a bowl or scoop the litter box before promptly returning to the rest of their day's duties. You're hiring an animal lover who will devote the time and energy it takes to develop a bond with your pet—particularly if you travel often or require pet-sitting services on a daily basis.
Ark Angels' Raleigh pet sitters spend a minimum of 30 minutes with your pet during each visit, ensuring that not only are their immediate needs—such as receiving food, water and a walk—met, but also that they are showered with the same amount of attention and TLC that they would typically receive from you. After the first few visits from your pet sitter, your furry family member will be so excited to see their new friend they'll likely forget any feelings of stress and anxiety they've been experiencing in your absence.
Professional Raleigh pet sitters are trained and experienced
If you're still not completely sold on the idea of hiring a professional pet sitter to look after your animals while you're away rather than relying on a friend or neighbor, it's important to take into consideration the amount of training and experience they will bring to the table. Sure, the teenager down the street or your sweet elderly next-door neighbor is probably capable of providing the basic care your pet requires, but what happens if an emergency occurs and your dog or cat requires immediate medical attention or a trip to the vet?
Professional pet sitters have typically been trained to administer medication and perform pet first aid, and they have often received certification for pet CPR—so you can rest assured your furry friend is in capable hands should any type of issue arise. Plus, Raleigh pet sitters with Ark Angels Pet Care work with you during your initial consultation to develop a game plan for how you would prefer a situation to be handled if an emergency takes place while you are away. Why entrust an inexperienced neighbor with your pet's health and well-being when you could hire a professional dog sitter or cat sitter who can confidently make educated decisions on your behalf and provide superior care for your best friend?
At-home pet sitters have been properly screened prior to hire
As a working professional who spends the vast majority of your day away from home, you've likely already begun to research all your options for pet care services in the Raleigh area. Although several popular pet sitting websites promise to provide trusted pet sitters who can feed your cat or walk your dog when you're tied up at the office or traveling on a business trip, how can you be sure the person you allow inside your home can actually be trusted around your animals and your personal possessions?
At Ark Angels Pet Care, trust, security and reliability are of the utmost importance. All at-home pet sitters have been thoroughly screened and undergone background checks to ensure only the most reliable and responsible pet care providers are entering your home and looking after your beloved dog or cat. Eliminate the worry that comes with putting your trust in a complete stranger you found on a pet sitting website and let an insured, bonded and certified pet sitting service do the screening portion of the process for you.
In-home pet sitters offer more than just pet care
When it comes to the services an in-home pet sitter for working professionals in Raleigh can provide, the list extends far beyond just walking your dog, feeding your cat and engaging in plenty of playtime with your four-legged friends. In addition to tending to the everyday needs your pets require while you're away, animal lovers who work for a pet sitting business will also offer house sitting services. From picking up the morning newspaper and bringing in the mail to watering plants and flowers and switching certain lights on and off at different points throughout the day and evening hours, at home pet sitters provide several additional services to protect your property and give it the appearance of someone still being home.
Professional pet sitters know your furry friends are more than just pets—they're much-loved members of your family who deserve only the best possible care. If you're a working professional searching for responsible, reliable and experienced Raleigh pet sitters that you can trust, contact Ark Angels Pet Care at 919-782-5421 today!